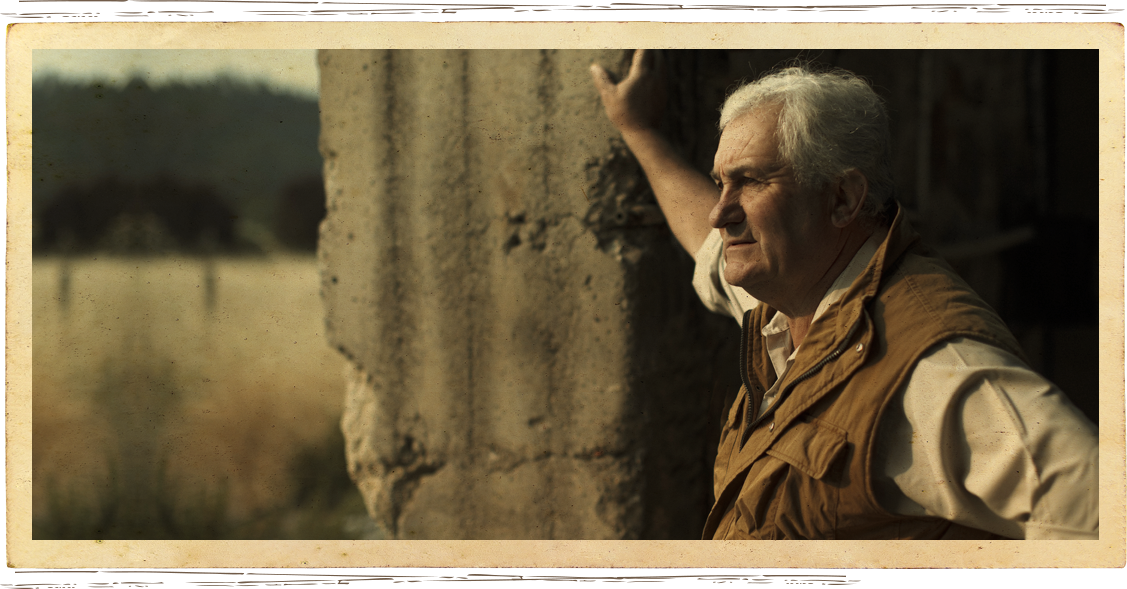 We're always looking for the next perfect wine or great vineyard. That prospect of making something really spectacular, discovering something new is what motivates me.
Pierre Seillan
In France, the traditional vigneron farms a small estate vineyard and makes wines from those grapes. Rather than specializing in either viticulture or winemaking, as is typical in California, the vigneron has an intimate relationship with both the land and the cellar. Pierre is Anakota's vigneron.
Pierre's Story
At the age of 14, Pierre Seillan aspired to be a farmer. By the age of 16, he was running the family farm in Gascony in the southwest of France. A beautiful property with a mix of crops, livestock and vineyards, the Seillan property was one of the only estates in the region planted to Bordeaux grapes, a seemingly minor detail that would figure prominently in Pierre's future. He eventually left Gascony to pursue a career in winemaking, first at Château de Targé in the Loire Valley and later managed seven different Bordeaux châteaux from Saint-Émilion to St. Estèphe. 
Pierre met Jess Jackson and Barbara Banke in the mid-1990s and emigrated to Sonoma County to make terroir-based wines from their extensive acres of vineyards. Anakota gives Pierre the opportunity to create two classically-structured, multifaceted Cabernet Sauvignons from two superb vineyard sites in Knights Valley. Pierre finds great freedom in producing pure and honest expressions of Knights Valley Cabernet Sauvignon as the wines are unblended.